10 Things to Do in Urbana This Weekend


Urbana, IL is home to lots of exciting, peaceful, and tasty places to visit. There really is something for everyone in this city, and Town and Country Apartments is able to provide easy access to all of them! Check out our list of top 10 things to do in the area below to plan your perfect weekend in Champaign-Urbana! You'll find museums, restaurants and more so you can plan a trip filled with memories and laughs.
TOP 5 PLACES TO VISIT IN URBANA
The Spurlock Museum of World Culture is an ethnographic museum located at the University of Illinois. The museum features over 51,000 artifacts ranging from historic clothing to ancient art pieces. There are 9 permanent exhibits and special traveling exhibits as well. Along with their exhibits, Spurlock offers live events including lunchtime storytelling and educational series. What makes visiting even better? It is FREE! But we do encourage leaving a small donation to support future exhibits. Check out their website below for the current exhibits and to learn more about this museums rich history.
600 S Gregory ST Urbana, IL 61801
(217) 333-2360
Opened after Abraham Lincoln signed the Morrill Land-Grant Colleges Act in 1862, the university had it first student enroll in March 1868 along with 50 others. The 785-acre campus now has more than 48,000 students. The school is now considered a world leader in research, teaching, and public engagement. It is also ranked in the top 50 universities nationally for the research and development dollars spent in science and engineering.
You can schedule an appointment to visit the campus. Walk in's are welcome to admissions Monday through Fridays 8:30 AM-5 PM. We highly recommend taking a walk around this historical campus and see the beautiful greenery, buildings, and architecture.
901 West Illinois Street Urbana, IL 61801
(217) 333-0302
The brewery is owned by Matt and Darin Riggs who grew up working on their family's farm. After attending college and serving in the military, the brothers began to try brewing their own beer at home. After Matt moved to Germany to learn even more about brewing, he convinced his brother to join him. They went on to earn an education in brewing. The brothers moved back to Champaign in 2015 and opened their brewery in June 2016.
The Barleywine and Kolsch are all grown on the Rigg's farm, and the brewery now uses 90-100% solar power. The brewery offers both indoor and outdoor seating to enjoy your beer and food from the food truck of the day.
Brewery tours are also offered for $10. During the tour, you are able to sample many beers. You can sign up online or call the brewery at (217) 718-5345.
We recommend the Hefeweizen, with its rich aroma but clean finish it is a must-try. Other visitors comment on the amazing atmosphere and all the different food trucks you can try when stopping in.
1901 S High Cross RD Urbana, IL 61802
(217) 718-5345
This museum is the second-largest fine art museum in Illinois with a collection of more than 10,000 artworks dating from the 4th century BCE to the present. The museum is free and always open to the public. You can also schedule guided group tours. Depending on the number of people you have depends on your tour, you can either do a "Highlights Tour" or a "Not Your Typical Museum Tour". The Highlights tour will give you an overview of the galleries with more in-depth descriptions. The Not Your Typical Museum Tour is interactive and you get to engage directly with the art by playing games, debate over pieces and "get the gossip" while learning about the artists and cultures.
Exhibits are rotating and are changed regularly. Make sure you check out their website for current exhibits on display and to find fun upcoming events hosted at Krannert.
Between the exhibits and the 9 galleries, this museum will be an all-day adventure.
500 E Peabody DR Champaign, IL 61820
(217) 333-1861
Constructed in 1923 as a passenger station for the Big Four Railroad, this theatre is full of history. The Station was opened as a theatre in 1973. The theatre's mission is the entertain with classic plays, musicals, and contemporary works.
If you are interested in auditioning for a show, the theatre does offer open auditions. Want to just catch a show? They ask you to arrive 15 minutes before the show starts and tickets can be purchased online up until 1 hour before showtime. Parking is free across the street from the theatre.
With a 4.9 rating on Google and 4.7 on Facebook, this theatre is a must-stop.
223 Broadway AVE Urbana, IL 61801
(217) 384-4000
TOP 5 AMAZING PLACES TO EAT IN URBANA
Urbana is a leader in innovation and education thanks to the University of Illinois Urbana-Champaign and has become a driving force in culture, community events, and entertainment. This has attracted citizens from many different cultures. As a result, the city's dining scene is an eclectic fusion of local tradition and international flavor. These five must-try restaurants define Urbana's culinary culture, from laid-back bistros and cafes to innovative food served in luxury settings.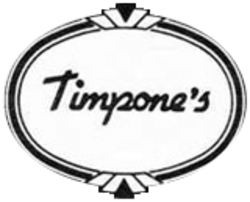 Timpone's serves some of the best Italian food in Urbana. They also have a very comprehensive wine list, featuring over 400 unique and hard-to-find bottles of wine. We recommend starting out with the Wood-Grilled Peach Salad and then moving onto the Chianti-Braised Beef Short Ribs. Google users recommend the steak paired with great red wine. They also have a very large selection of desserts, such as lemon cheesecake and tiramisu.
710 S Goodwin Ave Urbana, IL, 61801

Kohinoor has been serving delicious Indian food for the last 40 years. All food is prepared with traditional Indian recipes with fresh ingredients and spices. Kohinoor is open for lunch and dinner, and take out is available if you don't have time to sit down. We recommend starting with the Samosa chat and then moving on to the chicken fried rice. Finish your meal off with the mango kulfi, and you will be sure to love your whole experience at Kohinoor. Other visitors recommend the vindaloo and the lamb curry.
6 E Columbia Ave Champaign, IL, 61820

Opened in 2011, Maize had the goal of bringing traditional dishes and flavors from Mexico City, Michoacan, and the mountains of Guerrero, Mexico. All food is fresh with the best ingredients. Gluten-free options are available as 90% of their menu is already gluten-free. We recommend the carne asada or the torta. With a 4.6 rating on Google and a visit from Guy Fieri, this place is a must-try for everybody.
60 E Green St Champaign, IL, 61820

Silvercreek opened in 1989 and has been serving amazing food ever since. Between their hand-crafted drink and locally sourced herbs and produce, you are sure to leave Silvercreek satisfied. Even though they are known for their amazing fish and steak dishes, Silvercreek also offers delicious vegetarian and gluten-free options. Stop in Saturday or Sunday for a delicious brunch to start off your day! We recommend the grilled salmon salad for lunch or if you visit for dinner, we recommend the potato-crusted Michigan whitefish. They also offer private dining events for any occasion. Please call (217) - 328 - 3402 between 9AM - 5PM to schedule your event.

402 N Race St Urbana, IL, 61801

Kofusion serves signature sushi as well as contemporary American and Asian dishes. They also offer a large wine, beer, sake, and house cocktail list. This Asian fusion restaurant was voted the Best Sushi & Seafood by News-Gazzete and Buzz Magazine! We recommend starting off with some dollar sushi. This sushi is ordered by the piece, so you can customize your whole meal and try different flavors. You can also order a sushi sampler to try one piece of each signature sushi roll. Not in the mood for sushi? They also offer ramen, ranch lamb pork chops, and many other options.

701 S Gregory St Urbana, IL, 61801
Schools in Traverse City, MI
Traverse City Area Public Schools
231-933-1700
Testimonials
Town & Country Apartments offered a very pleasant experience overall! Kind and friendly staff, and good housing for the cost. I would recommend this to anyone looking for affordable living in the Champaign-Urbana area.

- Google Review
We have lived here for three years. Friendly staff and knowledgeable maintenance team! I would highly recommend living in phase 5 at Town and Country.

- Google Review
So far it's pretty quiet and it's one of the most affordable places to live in Urbana. Plus they do events at the leasing office every month and its really cute and sweet. They even have an easter egg hunt for the kids every year. Great place to live!

- Resident Review
Since I moved here, it has been amazing. They have been very understanding when I go to them with questions; never had any issues. I love it here and the staff are wonderful.

- Apartments.com Review