10 Things to Do in Urbana, IL
10 Things to Do in Urbana This Weekend
Urbana, IL is home to lots of exciting, peaceful, and tasty places to visit. There really is something for everyone in this city, and living at Town and Country Apartments is able to provide easy access to all of them! For those who love adventuring every weekend, check out our list of top 10 things to do in the area below! You'll find museums, restaurants and more so you can plan a trip filled with memories and laughs!
Top 5 Places to Visit In Urbana
1. Spurlock Museum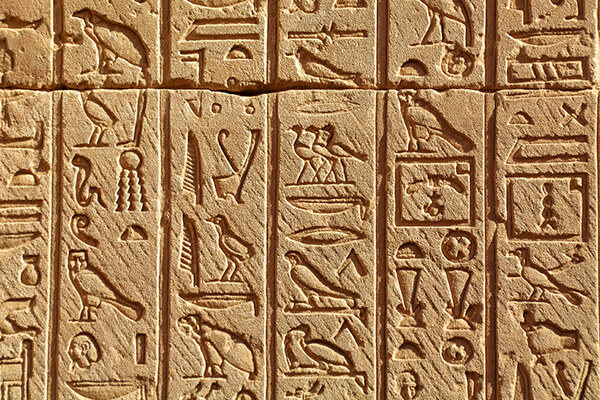 Yes, you need to check out the main attraction and take the family.
The Spurlock Museum of World Cultures features 9 exhibits year-round. Depending on when you visit, there might be special exhibits as well. Here are the exhibits:
North America "People of the First Nations"

South America "Commonalities in Diversity"

Ancient Mediterranean "The Dawn of the Individual"

East Asia "Invention, Exchange, Endurance"

Southeast Asia and Oceania "Crossroads"

Europe "Transformations: A European Odyssey"

Africa "Looking Forward, Looking Back"

Ancient Mesopotamia "The Land Between Two Rivers"

Egypt "The Gift of the Nile"
Can't make it in? The museum also offers online exhibits such as "Buddhism in Mid-20th Century Thai Villages" and "Egyptian Mummification".

What makes visiting even better? It is FREE! But we do encourage leaving a small donation to support future exhibits.

600 S Gregory ST
Urbana, IL 61801
(217) 333-2360
Website
2. University of Illinois at Urbana-Champaign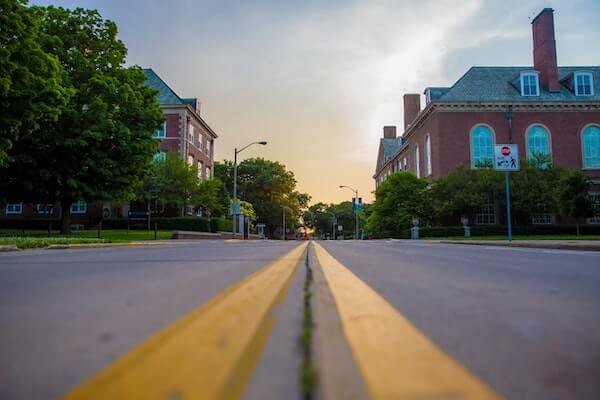 Opened after Abraham Lincoln signed the Morrill Land-Grant Colleges Act in 1862, the university had it first student enroll in March 1868 along with 50 others. The 785-acre campus now has more than 48,000 students. The school is now considered a world leader in terms of research, teaching, and public engagement. It is also ranked in the top 50 universities nationally for the research and development dollars spent in science and engineering.

You can schedule an appointment to visit the campus. Walk in's are welcome to admissions Monday through Fridays 8:30 AM-5 PM. We highly recommend taking a walk around this historical campus and see the beautiful greenery, buildings, and architecture.

901 West Illinois Street
Urbana, IL 61801
(217) 333-0302
Website
3. Riggs Beer Company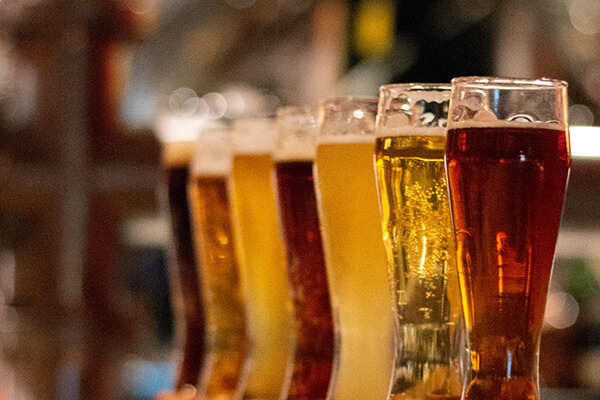 Opened by two brothers, this place is a must-visit. The brewery is owned by Matt and Darin Riggs who grew up working on their family's farm. After attending college and serving in the military, the brothers began to try brewing their own beer at home. After Matt moved to Germany to learn even more about brewing, he convinced his brother to join him. They went on to earn an education in brewing. The brothers moved back to Champaign in 2015 and opened their brewery in June 2016.

The Barleywine and Kolsch are all grown on the Rigg's farm and now use 90-100% solar power in their brewery. They offer indoor and outdoor seating. Be sure to check out their food truck schedule to see what amazing food is being served before your visit.

Brewery tours are also offered for $10. During the tour, you are able to sample many beers. You can sign up online or call the brewery at (217) 718-5345.

We recommend the Hefeweizen, with its rich aroma but clean finish it is a must-try. Other visitors comment on the amazing atmosphere and all the different food trucks you can try when stopping in.

1901 S High Cross RD
Urbana, IL 61802
(217) 718-5345
Website
4. Krannert Art Museum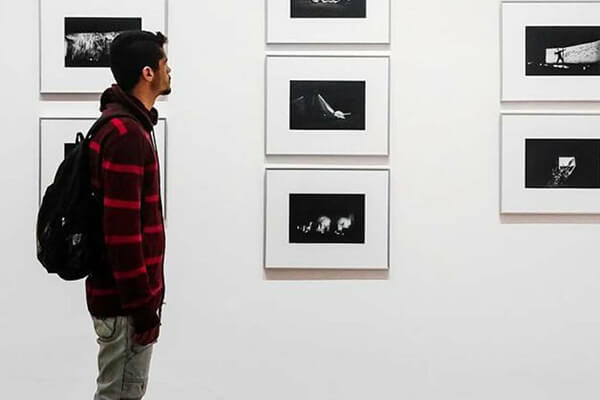 This museum is the second-largest fine art museum in Illinois with a collection of more than 10,000 artworks dating from the 4th century BCE to the present. The museum is free and always open to the public. You can also schedule guided group tours. Depending on the number of people you have depends on your tour. You can either do a "Highlights Tour" or a "Not Your Typical Museum Tour". The Highlights tour will give you an overview of the galleries with more in-depth descriptions. The Not Your Typical Museum Tour is interactive and you get to engage directly with the art by playing games, debate over pieces and "get the gossip" while learning about the artists and cultures.

Depending on when you visit, you can see several different exhibits. One of their most popular current exhibits is the Hive exhibit. You can also look at their events calendar to see what additional things they have going on such as Yoga at Kam.

Between the exhibits and the 9 galleries, this museum will be an all-day adventure.
500 E Peabody DR
Champaign, IL 61820
(217) 333-1861
Website


5. The Station Theatre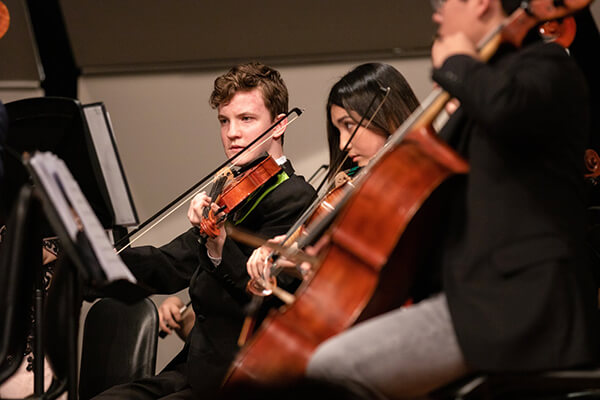 Constructed in 1923 as a passenger station for the Big Four Railroad, this theatre is full of history. The station was opened as a theatre in 1973. The theatre's mission is the entertain with classic plays, musicals, and contemporary works.

If you are interested in auditioning for a show, the theatre does offer open auditions. Want to just catch a show? They ask you to arrive 15 minutes before the show starts and tickets can be purchased online up until 1 hour before showtime. Parking is free across the street from the theatre.

With a 4.9 rating on Google and 4.7 on Facebook, this theatre is a must-stop.

223 Broadway AVE
Urbana, IL 61801
(217) 384-4000
Website
Top 5 Amazing Places To Eat In Urbana
Urbana is a leader in innovation and education thanks to the University of Illinois Urbana-Champaign and has become a driving force in culture, community events, and entertainment. This has attracted citizens from many different cultures. As a result, the city's dining scene is an eclectic fusion of local tradition and international flavor. These five must-try restaurants define Urbana's culinary culture, from laid-back bistros and cafes to innovative food served in luxury settings.
$-Italian restaurant
Timpone's serves some of the best Italian food in Urbana. They also have a very comprehensive wine list, featuring over 400 unique and hard-to-find bottles of wine. We recommend starting out with the Wood-Grilled Peach Salad and then moving onto the Chianti-Braised Beef Short Ribs. Google users recommend the steak paired with great red wine. They also have a very large selection of desserts, such as lemon cheesecake and tiramisu.

710 S Goodwin Ave
Urbana, IL, 61801
(217) 344-7619
$-Indian restaurant
Kohinoor has been serving delicious Indian food for the last 40 years. All food is prepared with traditional Indian recipes with fresh ingredients and spices. Stop in for lunch, dinner, or grab some carry out to take home. This place is a must-try. Kohinoor does have vegan preparation available upon request. We recommend starting with the Samosa chat and then moving onto the chicken fried rice. Finish your meal off with the mango kulfi and you will be sure to love your whole experience at Kohinoor. Other visitors recommend the vindaloo and the lamb curry.

6 E Columbia Ave
Champaign, IL, 61820
(217) 552-1384
$-Mexican restaurant

Opened in 2011, Maize had the goal of bringing traditional dishes and flavors from Mexico City and the mountains of a farm in Guerrero, Mexico. All food is made on site with the best ingredients. Gluten-free options are available as 90% of their menu is already gluten-free. We recommend the carne asada or the torta. With a 4.6 rating on Google, this place is a must-try for everybody.

60 E Green St
Champaign, IL, 61820
(217) 355-6400
$-American restaurant
Silvercreek opened in 1989 and has been serving amazing food ever since. Between their hand-crafted drink and their homegrown herbs and produce, you must stop in while you are in Urbana. Even though they are known for their amazing fish and steak dishes, Silvercreek does offer delicious vegetarian and gluten-free options. All ingredients are fresh and locally sourced. Stop in Saturday or Sunday for a delicious brunch to start off your day! We recommend the grilled salmon salad for lunch or if you visit for dinner, we recommend the potato-crusted Michigan whitefish. They also offer private dining events for any occasion. Please call (217) 328-3402 between 9 AM-5 PM to schedule your event.

402 N Race St
Urbana, IL, 61801
(217) 328-3402


$-Asian fusion restaurant
Kofusion serves signature sushi as well as contemporary American and Asian dishes. All meat is natural as well as their salmon is wild-caught. This is all served with locally grown produce. They also offer a large wine, beer, sake, and house cocktail list. We recommend starting off with some dollar sushi, ordered by the piece you can customize your whole meal while trying many different flavors. A sushi sampler is offered for $10 where you can try one of each. Not in the mood for sushi? They also offer ramen, ranch lamb pork chops, and many other options.

701 S Gregory St
Urbana, IL, 61801
(217) 954-1572
Testimonials
To Town & Country's Maintenance and Staff: Thank you for ordering and installing a new refrigerator in my apartment, I love and appreciate it! Thank you all so much and enjoy your summer! Respectfully

- Resident
I have lived here for two years now. Any maintenance request has gone incredibly well they have gotten it fixed within 24 hours. The maintenance guys are very good to deal with as well. This past week I had an issue with being overcharged on my water bill. I was not very happy, but after talking to the accounts payable person in the office she sorted everything. She was super helpful and incredible pleasant to talk to.

- Facebook Review
5 Star Review: I absolutely love everyone here!! From the leasing staff to management to maintenance, everyone is always so helpful and caring. No better place to stay! Thank you Kat for always helping to find the perfect place, Hayley for making sure checks were processed in a timely manner, Andy and Shelly the best property and Assistant property managers in Urbana, always willing to help and fix any issue, big and small with a smile. The entire maintenance staff is always super friendly.

- Google Review
5 Star Review: I do not have anything but great things to say about maintenance at this property. They are so organized, friendly, and good at their job! ALSO - Kat, Shelly, Hayley and Andy (in the office) are so professional, friendly, and just make being here so worth it!

- Google Review